News Archive
India exports to China touch $12.7 billion in Apr-Dec
09 Feb 2019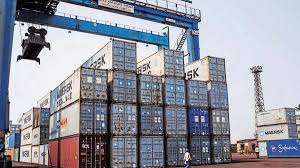 India's exports to China has reached $12.7 billion during April-December 2018 on account of growth in shipments of marine products, chemicals, plastics, petroleum products, grapes and rice, the commerce ministry said Friday.
Read more..
Source:
Live Mint
India promoting more balanced trade with China
09 Feb 2019
India's exports to China have grown after several years and the country is poised to achieve its highest ever exports to China this fiscal.
Read more..
Source:
Daily Excelsior
Nitin Gadkari to inaugurate 2nd phase of River Info System on Ganga today
08 Feb 2019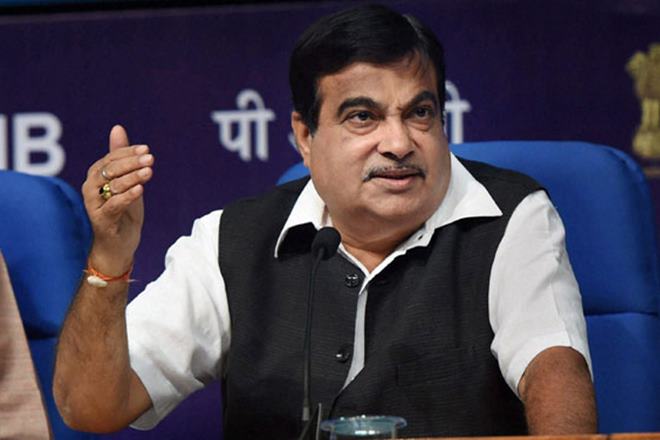 To boost cargo movement on Ganga, Union Minister Nitin Gadkari Friday will inaugurate the second phase of river information system (RIS) between Farakka and Patna
Read more..
Source:
India TV
Kisan Credit Card Facility Extended to Animal Husbandry farmers & Fisheries
08 Feb 2019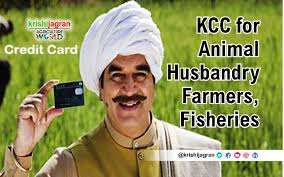 The Union Government in the Budget 2018-19 had announced to extend the facilities of Kisan Credit Card (KCC) to Animal Husbandry farmers and Fisheries (AH & F) to help them meet their working capital requirements. In pursuance of the said budget announcement the matter has been examined, and in consultation with all stakeholders, it has been decided by RBI to extend the KCC facility for working capital requirement for activities related to Animal Husbandry and Fisheries.
Read more..
Source:
Krishi Jagran
40 years on, hilsa will swim up to Allahabad again
07 Feb 2019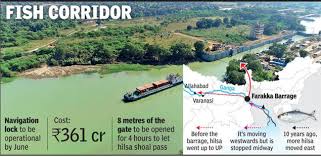 After a gap of over three decades, Hilsa, a high pedigree and arguably East Asia's most prized fish, can swim back upto Allahabad in Ganga from the next monsoon. The navigational lock at Farakka has been designed in a manner to ensure the smooth and safe migration of the Hilsa shoal (group) during the three mating seasons, particularly during monsoon, by partially opening the gates only for four hours in a day.
Read more..
Source:
The Times of India
Making maps to protect fishing villages around Chennai
07 Feb 2019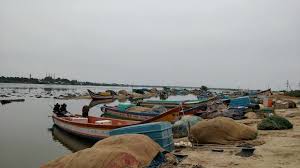 Fishing communities across the southern Indian state of Tamil Nadu are fighting to protect their traditional lands as the sea rises on one side and residential and industrial development encroaches on the others.
Read more..
Source:
Mongabay-India
Kisan scheme to boost modern agricultural practices: Radha Mohan Singh
07 Feb 2019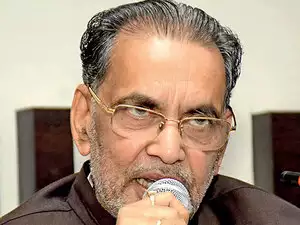 The PM-KISAN scheme will help farmers modernise agricultural practices and protect them from private moneylenders, said Union agriculture minister Radha Mohan Singh
Read more..
Source:
The Economic Times
Substantial disbursement under PM-KISAN scheme in February itself, says Economic Affairs Secretary Subhash Garg
03 Feb 2019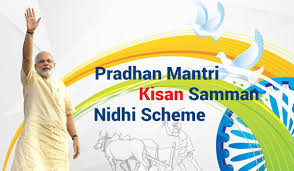 The government would start disbursing substantial amount under the income support scheme for small farmers in this month itself as beneficiary data is already in place, a top finance ministry official said. In his budget speech on Friday, Finance Minister Piyush Goyal announced 'Pradhan Mantri Kisan Samman Nidhi' (PM-KISAN) scheme under which Rs 6,000 per year would be provided to farmers holding cultivable land of up to 2 hectare.
Read more..
Source:
Financial Express
Three-day Fish fest commences in Hyderabad
02 Feb 2019
The National Fisheries Development Board (NFDB) organised a fish festival in Hyderabad to popularise consumption of fish. Many varieties of fishes were displayed in fish festival. This festival is organised at People's Plaza in Hyderabad from February 1-3, 2019.
Read more..
Source:
ANI News
Department for fisheries gets mixed reaction
02 Feb 2019
The formation of a separate department for fisheries at the Centre, a long-pending demand of various stakeholders, may usher in a blue revolution that will stimulate growth in the sector and improve the lives of the coastal community.
Read more..
Source:
Business Line