Market News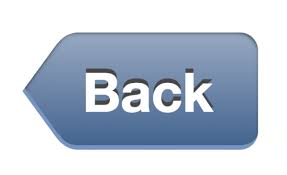 Black tiger shrimp shouldn't compete with others, 'make it the king'
13 Nov 2019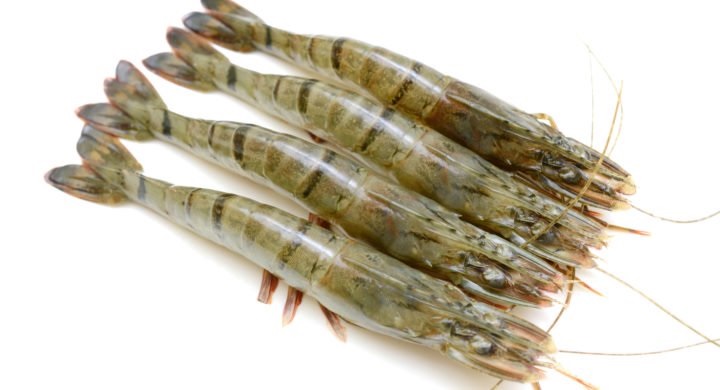 At the recent Global Outlook on Aquaculture Leadership (GOAL) in Chennai, India, shrimp industry stakeholders met on the sidelines to discuss whether there was a market for increased black tiger shrimp production, and how to go about exploiting it.
It was noted that black tiger has, over the years, lost its market share – due mainly to a lack of specific pathogen-free (SPF) broodstock. Producers include Charoen Pokphand Foods, Madagascar's Unima, Hawaii-based Kona Bay and Moana Technologies, and now India's own Marine Products Export Development Authority.
Importantly, there's very little supply available in the regions which actually raise the shrimp, and the knowledge around how to take care of broodstock is still lacking.
It was largely agreed that production at scale is needed before turning attentions to marketing – more on this below – but several importers in the room said there was still a desire from certain market segments for black tiger.
"Monodon should not be competing with vannamei, with other shrimp," said one producer, who was emphatic that black tiger should capitalize on its niche as a premium product. "We need to make it 'the king', and keep it there, in that position."
"We ought to position monodon near to lobster in terms of a scale of quality," a second producer agreed. "Focus on large sizes, and adapt production systems to that target."
One US buyer confirmed they still get requests for black tiger shrimp, and felt they could sell more of it, but at large sizes and high quality. "The 16s, the 13s, the U12s that we had in black tiger's heyday," they said.
Another buyer, based in Europe, agreed there were market niches in countries like France, Spain, and Portugal, for those sizes of black tiger that vannamei cannot reach. However, he also said there was room for it, if it was cheaper than it is at present.
"We used to only bring in black tiger, but we moved over to vannamei as demand in Europe shifted," he said. "The price difference was up at $2 [per kilogram], though in 2018 that came down and customers were quick to return to black tiger for premium foodservice."
He estimated the Dutch and Portuguese markets combined had a demand of around 2,000 metric tons. Bangladesh produces an estimated 40,000t at present, while Vietnam produces some 100,000t-150,000t, mostly from wild broodstock, which can be unpredictable in terms of disease, various players said.
Another individual noted different markets want different types of product, with France and the Netherlands, for example, looking for whole shrimp in modified atmosphere packaging. The concept of a grading system for quality was mentioned, such as France's Label Rouge, though another buyer said simply, "we have a grading system – it's called 'pass' or 'fail'."
Then, one importer in the US said they had seen no interest from their customers in returning to black tiger purchasing. "Vannamei really dominates at retail now, most wouldn't even know about monodon."
Limited at source
As mentioned, the industry representatives present largely agreed that production issues need to be solved before wide-scale marketing efforts of black tiger begin.
"There's no point trying to brand black tiger on small-scale production," noted one speaker, stating a key issue was the network of middlemen involved.
Bangladesh, as one example, depends on this network. It supplies inputs and credit to the thousands of small family farms, and buys the shrimp raised to then sell to processors. This means farmers are not seeing enough of the profits of their work to invest in upgrading activities, while not all the country's middlemen take appropriate care of the goods delivered to factories, noted Syed Mahmudul Huq of the country's Shrimp & Fish Foundation during his talk at GOAL. They are limiting the scale at which shrimp can be delivered to processors, hampering the modernization of the supply chain.
However, they are also providing those inputs to farmers – they are currently a necessary evil.
Huq revealed Bangladesh is pushing to establish farming clusters on a wide scale – a practice which has already modernized shrimp production in other Southeast Asian nations, bringing the scale required for processors, and allowing for farm investment and adoption of best practices.
However, at least one person – linked with financing – warned the sector should not be married to these traditional ways of production, instead of stressing the end goal; bringing people out of poverty and creating a more stable sector.
It would seem the basic requirement for kicking the black tiger sector on is the establishment of better production and care of SPF broodstock and shrimp in their earliest lifecycle stage. One speaker in the room – an expert on these areas – said that in fact, these areas are not too tricky, but simply require basic training in stocking density and water quality.
The World Bank is looking at monodon as part of its funding for the shrimp sector improvement in general, it was noted. It is ready to listen to business plans for large-scale hatcheries.
"If we look at other proteins, that type of egg production center is not funded by governments – there are perhaps one or two, huge private enterprises, which supply entire regions. That's what's needed, not one in every country," one person said.
Source:
Undercurrentnews
News Archive
Page 1 of 1