Market News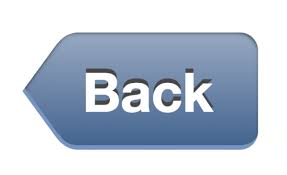 India showcases Kashmiri kahwa, chicken biryani at China import expo
11 Nov 2019
India is showcasing Kashmiri kahwa, the famous green tea from Kashmir, alongside chicken biryani, kachodis and Sula wine at the ongoing import expo in Shanghai.
"Kashmiri kahwa is a drink that can catch on in the Chinese market because the product is used during the winter and the Chinese drink a lot of green tea during the day," Agricultural and Processed Food Products Export Development Authority (APEDA) secretary Dr Sudhanshu told The Indian Express. "There is also a lot of potential for import of buffalo meat, but we have been pursuing market access. This is an issue we have raised in bilateral meetings as well."
While vannamei shrimps have gained a hold of the Chinese market, followed by ribbon fish, there is also potential to ship across human hair, castor oil and chemicals, industry experts said.
A day after India decided to not go through with the Regional Comprehensive Economic Partnership (RCEP) over concerns of Chinese imports and market access to China, more than 90 Indian companies set up stalls at the second edition of the China International Import Expo to pitch to do business with China. The products include pharmaceuticals, auto components, agriculture and food processing items, textiles, handicrafts and even management consultancy services.
Marine products, specifically shrimps, appear to head the list of exports from India to China. The year 2018-19 saw 2,25,519 tonnes of marine goods crossing the border, raking up $811.3million, industry experts said.
An increase in seafood consumption domestically in China and a rejig of trade relationships owing to the US-China trade wars have worked in India's favour, said Marine Products Export Development Authority deputy director M Shaji. "Earlier, the Chinese used to process the raw shrimps we would export to China and convert them into value-added ready-to-eat goods and ship it to the US and European Union markets. But now, consumption within China has increased so much more as more people are switching to consuming seafood," he said. China, however, is the fifth's largest market for India's shrimps after the US, Southeast Asia, EU and Japan. "The market in China is only going to grow," he said.
The Indian Pavilion at CIIE, inaugurated by Indian Ambassador to China Vikram Misri on Tuesday afternoon, showcased India's potential in spices, gem works, and space exploration. While a mechanical version of the 'Make In India' lion rotated at the entrance, signs advertised India as a conducive destination for investments. Apart from food items, wine bottles, and miniature statues of Sardar Patel, the pavilion offered a Kathak performance and a dance to one of Ranbir Kapoor's famous songs.
"Of late, we realised that China is a huge market for India and we have to dispel the notion that it is a threat. Rather, it is an opportunity," Federation of Indian Export Organisation Director General and CEO Ajay Sahai told The Indian Express. The FIEO has 30,000 members representing two-thirds of the country's exporters, he said.
Mentioning the trade deficit with China, Sahai said the after effects of the US-China trade war has seen "more impressive" export figures to the US. "But China is in our medium- to long-term strategy, so showcasing at such expos become very important. We want to use such events as an opportunity to also attract investments in India," he said.
Showcasing Indian gem stones, with bright lights in the background, Ajay Purohit from the Gems and Jewellery Export Promotion Council said exporters were keen on doing direct business with mainland China.
"All goods are currently coming through Hong Kong and there are high duties that are imposed," he said. "We'd like more favourable conditions."
Source:
The Indian Express
News Archive
Page 1 of 1