Market News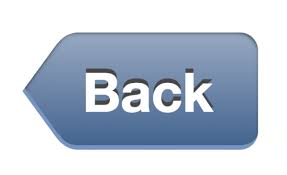 State a big player in boosting fish exports
31 Aug 2019
With the ongoing trade war between China and the US, experts here believe that India can potentially gain the most out of it in terms of exporting marine products to both the countries with Odisha playing a major role in it.
Addressing a presser organised by ICAR-Central Institute of Freshwater Aquacultre (CIFA) here, experts opined that one of the fastest growing sectors in Odisha is fishery industry. However, efforts are to be made to boost the production that is affected due to lack of awareness about modern methods in pisciculture.
"The present average production of fish in Odisha is 2-3 tonne/per hectare per year. However, there are a few progressive farmers who have individual production of about 9-10 tonne/per hectare per year. This difference is mainly because about 80 per cent of the fish farmers in the state are unaware of the scientific methods. For the state to reach its true potential, it needs to generate an average of 5 tonne/per hectare per year, said Bindu R Pillai, Director of ICAR-CIFA.
Explaining how modern techniques can boost production, Pillai said a genetically improved fish breed can be harvested to obtain higher yield per unit area. With selective breeding from five different river sources there has been at least 50 per cent economical gain in farmers' ponds in less than two months.
Similarly, prawn and shrimp that have a huge demand in China and other countries will soon see India become the largest shrimp exporter in the world. With an output of 438,500 tonnes in 2016, with a year to year growth of 14.5 per cent as per the Food and Agriculture Organisation (FAO) report, India's potential is enormous.
"If farmers are taught about proper implementation of stocking method, the state can have surplus production in prawn market. For instance, proper pond preparation and correct quality and quantity of food and feeding systems are needed for prawn growth. It's when these farmers adopt poor stocking and post stocking method the production is lost," said SS Giri, Head of Fish Nutrition and Physiology.
Furthermore, speaking about the low entrepreneurship in the pisciculture, JK Sundarray, Head of Fish Genetics, said that a concerted effort to boost culture of doing business in fish farming is utmost necessary. "The stakeholders in the fishing business need to be promoted heavily, only then can the state play an important role in boosting the aqua production of the country at global level," Sundarray said.
Source:
Orissa Post
News Archive
Page 1 of 1