Market News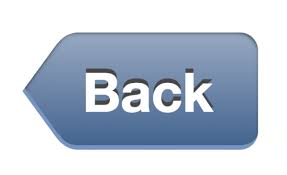 Flawless market plan & regulatory framework vital for tilapia aquaculture: Experts
31 Aug 2019

India could be in line to become the next big player in tilapia fish as a major product of its aquaculture ecosystem but the country needs an aggressive, but sustainable and ecofriendly market plan and regulatory framework for its sustainable growth, Experts said at an International conference on aquaculture here.
Bringing in safe and affordable tilapia to the Indian plate will also contribute to nourishing many more consumers and the overall transformation and resilience of Indian food systems, they said, adding that the country feasibly targeted production of one million tons in next ten years.
"Water, labour, land and feed for tilapia are available in plenty in India, and some government regulations are also in place. But the country has to improve harvesting, marketing and production system, taking into account the environmental aspects," observed Dr Kevin Fitzsimmons, Professor, Department of Soil Water and Environmental Science, The University of Arizona, USA.
He was speaking at a session on "Production of tilapia as a sustainable and diversified crop to India's aquaculture community" on the sidelines of Aqua Aquaria India (AAI) 2019, a showpiece event of Asia's aquaculture sector, at Hitex Exhibition Centre here on Friday.
The three-day event is an initiative of Marine Products Export Development Authority (MPEDA) under the Commerce Ministry.
"First, we have to determine a market plan that includes selling of live fish to local markets, established seafood wholesalers and general Indian domestic and international markets. After marketing, the second most important decision is about proper selection of fish for production to meet individual requirements. There are several species, hybrid strains, and breeding programmes available for tilapia," he said.
All kinds of byproducts like caps, belt and wallets can be made from tilapia leather. The global tilapia aquaculture production is expected to touch 9 million metric tons by 2029 from the current estimated 7 million metric tons. The global aquaculture tilapia sales stand at 13 billion USD in 2019 and it will reach 25 billion USD in 2029, Dr Fitzsimmons said.
Source:
United News of India
News Archive
Page 1 of 1