Market News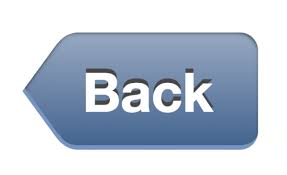 China's Guolian buys stake in Indian shrimp firm
29 Jul 2019
China's largest shrimp company Zhanjiang Guolian Aquatic Products has inked a $4 million deal to acquire a minority stake in an Indian shrimp processor.
According to company documents filed at the Shenzhen stock exchange on Monday, the Chinese firm has agreed to buy 7.26 million shares in Royale Marine IMP-EX Private Limited, at $0.55 per share.
The deal will secure Guolian a 25% shareholding in the Andhra Pradesh-based firm, which had a pre-investment valuation of $11.8m.
Founded in 2000, Royale Marine sells value-added vannamei shrimp products (headless, shell-on; head-on, shell-on; headless, easy peel; headless block frozen; peeled and deveined).
According to the Guolian documents, Royale Marine's largest current shareholder is V. Narendra Verma Raju, who owns 49% of shares in the firm. The firm has assets of $21m and debts of $11m, the documents state.
Guolian said the deal fits its "five-year strategic development plan". This is to secure raw material in Southeast Asia and Latin America and develop strong market positions in China and other countries "aside from the US", it states.
"Guolian already has an import arm based in the US [in Sunnyvale Seafood] and works with more than 20 shrimp suppliers in India. This has helped the company fulfill its goal of becoming a globalized seafood company," it said.
"Since 2018, in order to deepen our influence upstream of the shrimp industrial chain and enhance our resistance to macro-trade risks, the company also decided to deepen its cooperation with core suppliers through equity investment and has visited 10 companies in Vietnam and India. Target companies have undergone careful due diligence to ensure we chose the best partners."
Guolian's diversification strategy comes amid the current US-China trade war which affects its sales of shrimp to the country; the US government has slapped additional 25% tariffs on $250 billion worth of imports from China, including breaded shrimp.
According to its preliminary interim financial results, Guolian's half-year profits fell sharply to CNY 5m-15m ($725,250-$2.2m), down 91-97% compared with the same period last year.
Source:
Undercurrent News
News Archive
Page 1 of 1