Market News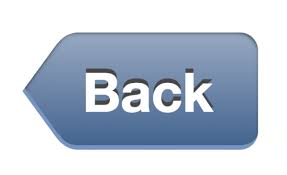 Independent ministry for fisheries broadly welcomed
04 Jun 2019
The Central Government's decision to constitute a separate ministry for animal husbandry, dairy and fisheries has brought cheers to the fisheries sector.
"An independent department for fisheries with a separate secretary at the helm of affairs is expected to rejuvenate the sector with more and more development projects getting cleared at faster rate. One would also expect better budget allocation for new investments and establishment of infrastructure like cold chain facility in the supply chain of seafood products," A Ramachandran, Vice-chancellor, Kerala University of Fisheries and Ocean Studies, told BusinessLine.
The setting up of a separate fisheries department is like a dream coming true for over 14.5 million fishermen and several thousand people engaged in the supply chain of fish products. They have felt difficulty in getting things done in the bigger Ministry of Agriculture where fisheries is of least priority .
The focus on inland fishing and blue economy will have a multiplier effect on the national economy and contribution to GDP. The sector contributes 1.1 per cent to GDP and 5.15 per cent to agricultural GDP, Ramachandran said.
Charles George, president of the Kerala Matsya Thozhilali Aikya Vedi (TUCI), said there should be participatory decision-making, especially with regard to implementation of policies and enforcement of rules by involving the fishing communities. Currently, the sector is interlinked with various ministries such as environment, commerce etc as far as various project proposals are concerned and it should be brought under a single ministry.
"With the formation of the new ministry, I foresee the commitment of the Government in unveiling a 2030 master plan to overtake China, enabling India to become World No.1 in aquaculture and fish production and in exports of seafood products," said Shaji Baby John, CMD, Kings Infra Ventures Ltd.
A Fisheries Mantralay is a long pending demand of fish workers as they face a host of issues, right from CRZ rules in the backwaters to exports, said Joseph Xavier Kalapurackal, general secretary, All Kerala Fishing Boat Operators Association.
Source:
The Business Line
News Archive
Page 1 of 1