Market News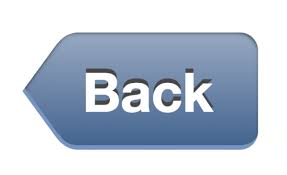 Govt. to Focus on Fisheries, Skill Development & Introduction of New Technologies: Bijoya Chakravarty
20 Feb 2019
With the Central Government focusing on the development of Northeast India in recent years, the region has been witnessing a momentum in trade and commerce, with agriculture leading the way. With tourism already a booming industry in recent decades, it is time for MSME sectors to up the ante and leverage on the growth-enabling policies introduced by the government.
At the 2nd Emerging North East, an event organized by India's oldest apex body ASSOCHAM, Smt. Bijoya Chakravarty, Member of Parliament, reiterated the fact that North East has become the center of attraction in regional development and it has now a real chance of becoming a major part of the India growth story.
Commenting on the occasion, Smt. Bijoya Chakravarty said, "Northeast is a vantage entry point for the Southeast Asian markets. This resource-rich region, with its vast expanse of fertile farmland and huge untapped human capital, has the potential to be India's most prosperous region in the coming years. I invite all associations present here to make complete use of these advantages to move India's economy towards prosperity. Northeast has witnessed tremendous development in the recent years in terms of infrastructure. However, the local people still need proper training in order to absorb the employment opportunities from the new industries to be setup in the state."
She also emphasized on the potential of fishery sector in this region and recommended wise use of modern technologies in the sector for proper business generation.
The event witnessed presence of imminent personalities such as Shri Jayanta K. Samal, DGM, NABARD, Shri Malay Mandal, AGS, MSTC, Dr. Avinash Choudhary, Zonal General Manager, NSIC, Shri Kuldeep Singh Datwalia, Director General, PIB, Guwahati and Mr. Uday Kumar Varma, Secretary General, ASSOCHAM.
The three-day event has been organized to facilitate investments and partnerships, providing opportunities for local youth, women, Non-Governmental Organisations and developmental agencies to network with the national level institutions, industries, experts and officials from various departments.
Inaugurating the event, Shri Uday Kumar Varma, Secretary General, ASSOCHAM, said, "Northeast enjoys locational and resource advantage to be promoted as an international trading and commercial hub. This year Emerging North East 2019 aims to strengthen the industries like tourism, horticulture, food processing, agriculture etc. this will not only help India in becoming a major economic superpower but will also open immense opportunities for employment, income generation leading to poverty alleviation and social sustenance in a comprehensive way, fulfilling the dreams of millions of our compatriots. Therefore, attracting business in Northeast India for the overall well being of the region is our top priority now. We are making efforts to create interventions for building business partnership and have fruitful meetings & discussions to grow North East's footprints all over India."
Understanding the unawareness and ignorance underwent in the past, the present Government is now specially focusing on this untapped part of India. Realizing the huge potentials those Northeast posses in terms of trade and commerce the Govt. is bringing in ease of doing business. It has announced a 21 per cent hike in budgetary allocation 2019-20 with assured infrastructural developmental initiatives in inland waterways and connectivity.
The key aspect for the government in the coming months will be to increase bilateral trade and tourism in the region. Of late, the initiatives taken by various other agencies clearly indicate that there is lot of scope for the region to harness the potential and business opportunities are available provided the people realizing to leverage the same.
Emerging North East 2019 aims to highlight and showcase the potential of this region in sectors like agriculture, horticulture, food processing, livestock, rural development, infrastructure, energy, social and development sectors. With developing commercial links, NorthEast India can become a prosperous doorway to India's future and get on to the world stage by taking up opportunities offered.
Source:
Northeast Today
News Archive
Page 1 of 1