Market News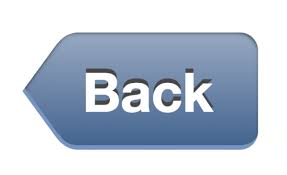 Centre may sanction Rupees 17 crore for modernisation of Vizag fishing harbour
14 Feb 2019
The proposed modernisation of Visakhapatnam fishing harbour which ran into rough weather following the face-off between the NDA-led Centre and the TDP government in the State appears to be inching forward as the project is likely get the mandatory clearance from the Union government, with the release of Rs.17 crore under the Trade Infrastructure for Export Scheme (TIES).
Political differences
The Rs.40-crore project has been hanging fire for past two years owing to procedural wrangles followed by the political differences between the Centre and the State governments.
Union Minister of State for Trade and Commerce C.R. Chaudhary in response to a question by YSRCP MP V. Vijaysai Reddy last year had stated that the plea seeking the grant was not considered due to 'certain deficiencies'. The organisation committing to implement the scheme should give a matching grant, in compliance with the guidelines framed by Marine Products Export Development Authority (MPEDA).
Meanwhile, a senior official of Fisheries Department told The Hindu that the Centre had agreed to release its share for the modernisation project by the month-end and in all probability, the work will commence from March.
Administrative clearance
"The State government has already given administrative clearance for the sanction of Rs.23 crore as its share," he said.
The fishing harbour in the city is the largest in the State, with 700 mechanised boats and 300 beach landing crafts operating from there. Fishing harbour plays a key role in making Visakhapatnam the largest seafood export centre in Andhra Pradesh, with an annual turnover of Rs.7,500 crore. Several consignments from the State mostly carrying frozen shrimp are shipped from Visakhapatnam port.
Set up in 1976, the fishing harbour spreads over 26 hectare with the Visakhapatnam Port Trust (VPT) as the custodian for its maintenance. The facility was mooted to be modernised with funds under Sagarmala Project, initially. However, it was later decided to undertake the project as a joint venture of the Centre and the State government.
Ban on seafood exports
The European Union has imposed several curbs on the exports of seafood from Andhra Pradesh in the last several years owing to confirmation of antibiotic residues in the aquaculture products.
The improvement in hygienic conditions at the fishing harbour will go a long way in increasing exports to the EU, Dolphin Boat Owners' Welfare Association president Ch. Satyanarayana Murthy said.
Expert favours data-driven approach to fisheries research
News Archive
Page 1 of 1