Market News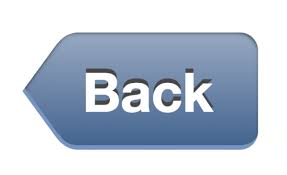 North India emerging as big market for seafood
19 Jan 2019
The northern region, predominantly a non-vegetarian market for poultry and meat products, is witnessing a strong demand for seafood. Out of the total meat products' sale, seafood contributes 10-20%. The absence of cold chain logistics and storage facilities is restricting the desired growth.
The total market size of meat products in the northern region comprising Punjab, Haryana, Chandigarh and J&K is pegged at around Rs 5,000 crore.
To cash in on the demand, many startups dealing in raw and value-added meat products have started operations in the region. The high demand for fresh meat and lack of quality and organised supply chain has helped the growth of startups delivering meat and seafood.
"The northern region has a huge potential for seafood but the market is under-served. Also, low availability is restricting the growth. Logistics infrastructure is also acting as a deterrent to the growth of seafood market. We already have operations in Haryana in the NCR region and only last month expanded operations in Panchkula, Chandigarh and Mohali. We have already started receiving fantastic response," said Licious founders Vivek Gupta and Abhay Hanjura.
The market is highly unorganised and fragmented. While 80% of the company's total sales comprise raw meat, the rest is of value-added products.
The company has a customer base of 3 lakh across Bangalore, Hyderabad and Delhi-NCR. Currently, the brand clocks over 5,500 orders per day with over 90% repeat customers.
E-retailer Bigbasket has also added seafood in their product portfolio — in frozen and canned form. "We are getting very good response from customers in the North, especially for seafood," said an executive employed with Bigbasket.
Gurugram-based firm Zappfresh procures meat and fish from local farms, process it and then customise according to the demand of customers and deliver at their doorstep. Founded in early 2015, Zappfresh delivers chicken, mutton, seafood, cold cuts and ready-to-eat kebabs and sausages. Currently delivering in Delhi-NCR, the company plans to expand its footprint.
According to officials, the North region has a huge potential as in NCR Region alone, the total market for meat products is pegged at Rs 15,000 crore.
Launched in 2015, another Bengaluru-based startup FreshtoHome, an online marketplace for fresh fish and livestock produce, sources products directly from farmers and supplies them to customers in Delhi-NCR besides Bengaluru, Chennai, Trivandrum, Cochin and Thrissur.
Source:
The Tribune
News Archive
Page 1 of 1