Market News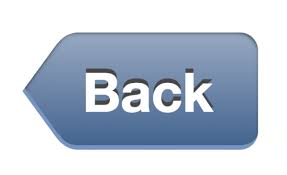 India's most entrepreneurial state plans massive shrimp expansion
27 Dec 2018
Gujarat is famous for producing several the of the billionaires on the Forbes' Rich List and prime minister Narendra Modi. The state plans to get on the map in the global shrimp market.
Gujarat in northwest India trails Andra Pradesh and Tamil Nadu and Pondicherry as the biggest Indian. The government recently issued a license to develop 5,000 hectares (12,356 acres) of coastal land for shrimp farming, ensuring that the state will leapfrog Tamil Nadu and Pondicherry to become the second-largest shrimp farming state after Andra Pradesh.
The state currently farms shrimp over 7,000 hectares. The government decree to make more land available may be just the start of the development for a regional shrimp farming industry, as Gujarat may have up to 90,000 hectares of land for brackish water aquaculture available, according to a senior executive of a major shrimp farming company in India.
"We will see more business groups and big farmers entering shrimp farming in Gujarat and the state's contribution to shrimp production and exports will rise substantially," the company official said.
The state government will grant land blocks in an online auction process, the company official said.
The exponential increase in India's shrimp farming exports, built on the trend of importing vannamei shrimp, has alarmed the global industry. Indian exports surged to more than 400,000 metric tons in 2016, compared with 1,731t in 2008, according to data provided by global shrimp expert Robins McIntosh. India will continue to expand, depressing global prices, as producers develop new production areas and ponds with little improvement in efficiency, he said.
Gujarat has the longest coastline in India, with 1,600 kilometers (994 miles) of coastline or 24% of India's total. Unlike shrimp farming in the east of India, which tends to take place in highly populated areas, Gujarat is a different proposition, the company official said.
"Gujarat is less crowded with a lot of virgin lands available for doing hassle free aquaculture unlike the East Coast, which is densely crowded with year-round, non-stop aquaculture," the person said.
WestCoast Industries, one of India's largest shrimp exporters, has been one of the largest actors in Gujarat, employing a venture capital shrimp farming format that has led to the development of farms in the Valsad-Navsari-Surat shrimp farming belt. WestCoast, led by entrepreneur Kamlesh Gupta, provided farmers with credit, training and knowhow to develop their own farms. The WestCoast farms are also trained in sustainable shrimp farming practices.
The new availability of land is likely to tempt entrepreneurs to build big farms with their own financial and investor backing, the company official said. Big feed companies are also getting in on the act. Thailand's Charoen Pokphand Foods said this year that it will buildan aqua feed mill on the west coast. WestCoast signed a joint venture to build a feed mill in Gujarat with Nutreco's Skretting unit earlier this year.
This could tap into some of Gujarat's expertise. The state has produced at least three pharmaceutical entrepreneurs and Mukesh Ambani, the chairman of Indian oil and gas giant Reliance Industries.
Source:
Under Current News
News Archive
Page 1 of 1