Market News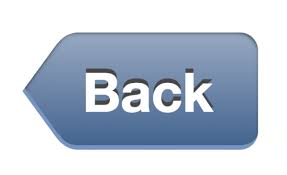 Indo- Japan Chamber in Kerala moots joint ventures with Japanese firms
12 Dec 2018
Indo-Japan Chamber of Commerce Kerala (INJACK) has mooted a proposal to set up joint ventures with Japanese firms for tuna processing in the State, considering the market potential of this particular fish variety in that country.
Currently, there is no export of sashmi grade chilled tuna to Japan, which is mainly depending on Sri Lanka and Maldives. Lakshadweep has good presence of yellow fin tuna used for sashmi, but there is need for technical and onboard handling of sashmi grade tuna, said Sajiv K Menon, President, INJACK.
Training needed
Quoting CMFRI data, he said tuna handling in India was 22,587 tonnes.
However, small but modern vessels with facility for onboard handling of tuna are required. Moreover, attempts to promote sashmi exports from India to Japan is yet to yield results.
Menon made these request before the visiting Japanese Ambassador Kenji Hiramatsu, who assured the business delegates that tuna fishing and processing is one of the areas of priority interest for Japan.
Since the fishing community in Kerala are not trained in tuna handling, there is scope for joint ventures in providing training in this sector, said KS Srinivas, Managing Director, Marine Products Export Development Authority.
Joint ventures mooted
He also requested the ambassador to take steps to reduce the inspection of samplings of seafood consignments from India from the present 100 per cent to 50 per cent, as is done by European Union countries. INJACK, Menon said, would like to create 100 Japanese joint ventures in Kerala as the State government has unveiled a slew of measures to enhance the ease of doing business.
The Electronics/Cyber Park is ideal for Japanese clusters and Kerala with its highly trained manpower, especially in IT/ITeS can offer good support with private participation.
The Ambassador said a liaison desk would be established in his embassy for promoting business between Japan and Kerala.
The awareness of Kerala in Japan is very low and it needs to be promoted considering the opportunities in ayurveda and health tourism.
A delegation of Japanese businessmen and investors will visit Kerala for B2B discussions, he added.
Source:
Business Line
News Archive
Page 1 of 1