Market News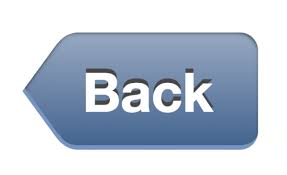 Shrimp farmers holding back second crop on disease, overseas demand worries
28 Nov 2018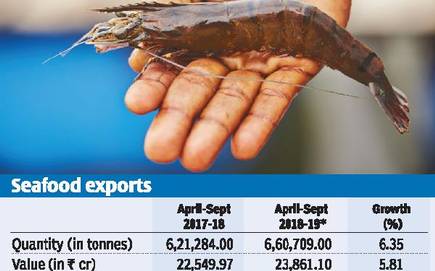 Subdued overseas demand coupled with disease outbreak such as white faeces syndrome and EHP (pathogen) could pull down shrimp production by 15-20 per cent in the current financial year, according to industry players.
Given the scenario, farmers are hesitant to stock their ponds and the area currently under farming for the second crop is down. The stocking is expected to pick up from January. Last year, domestic shrimp production was 6.5 lakh tonnes (lt), said D Ramraj, president of All India Shrimp Hatcheries Association (AISHA).
Despite the expected dip in output, shrimp prices have remained steady with farm gate price of 30 count shrimp at 420/kg and 100 count at 210/kg. Overall, farmers are approaching the second crop cautiously due to perceived risks. "Being a cooler season, the output is expected to be lower," Ramraj told BusinessLine.
Shrimp has been a major item in the country's seafood export basket, helping India emerge the world's largest shrimp exporter. MPEDA's provisional figures reveal that marine products exports during April-September this year has registered a 6.35 per cent growth in quantity and 5.8 per cent in rupee value. However, earnings in dollars declined by 2.7 per cent. India, in the last fiscal, exported 13.77 lt of seafood valued at $ 7.8 billion..
Shrimp continued to be the major item accounting for 41.10 per cent share in quantity. The US is the largest market for frozen shrimps (2.25 lt) followed by South East Asia (1.59 lt), EU (78,426 tonnes), Japan (33,828 tonnes), West Asia (23,441 tonnes) and China (13,107 tonnes).
Subdued demand
According to Alex K Ninan, president of Seafood Exporters Association of India – Kerala Region, Christmas season demand was over but the sales were not as expected from the overseas markets. "There has been a 7 per cent drop in dollar terms. The EU market was shaky due to antibiotic issues and the Association has decided to take it up with the Commerce Ministry," he added. To conform to the EU and USFDA standards, Ramraj said the industry and the MPEDA have come together to eliminate antibiotics in export shrimp. As a first step, Society of Aquaculture Professionals (SAP) in association with AISHA and MPEDA conducted a series of awareness campaigns at Chennai, Ongole and Kakinada.
Over 500 shrimp hatcheries were appraised of the dangers of using antibiotics and the option of alternative therapeutics were highlighted. MPEDA, he said, will follow up with intensive monitoring for residues in hatchery produced seed to act as a deterrent and introduce voluntary certification for antibiotic residue free seeds. This has been planned to be taken up in association with the hatchery fraternity.
"Given the quality of shrimps, India has emerged as the biggest player in shrimp exports and no country can match our freshness. The US has now realised it and they cannot go without Indian shrimps", a leading seafood exporter in Kochi told Business Line. However, the prices worldwide are stagnant as several countries have taken up shrimp production and adequate supply. By value, the prices will be less, but quantity will go up, he said.
The report by the US-based fintech company Drip Capital says that the combination of a falling rupee, strong demand for raw materials and a reduction in raw shrimp production have encouraged farmers to increase prices, particularly in Andhra Pradesh, Tamil Nadu, Maharashtra and Kerala. The rupee depreciation is likely to support Indian exporters. Andhra Pradesh has been the top performing exporter among the States, consistently contributing over 30 per cent of the country's shrimp exports over the last four quarters.
However, the report warned of a glut in the market amidst competition from China, Ecuador, Thailand and Vietnam.
Source:
Business Line
News Archive
Page 1 of 1