Market News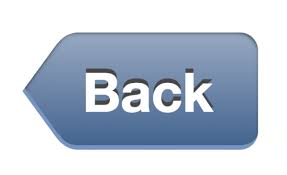 US, Japan and India push for open Asia
01 Dec 2018
The leaders of the United States, Japan and India met jointly on Friday for the first time and called for open navigation in Asia, a show of unity with China clearly in mind.
The three right-leaning leaders - US President Donald Trump, Indian Prime Minister Narendra Modi and Japanese Prime Minister Shinzo Abe - met on the sidelines of the summit of the G20 economic powers in Buenos Aires.
With the meeting lasting around 15 minutes, the three-way summit was more about symbolism than planning strategy, but it comes as all three share concerns on China's rising clout.
Japan and India both have longstanding territorial feuds with their neighbour, while Trump has been pressing China hard on trade and reiterating concerns over Beijing's assertive posture in the dispute-ridden South China Sea.
White House spokeswoman Sarah Sanders said the United States "shares unique and exceptional relationships" with both countries "based on common democratic values."
"The three leaders reaffirmed the importance of the free and open Indo-Pacific vision for global stability and prosperity, and pledged to deepen trilateral cooperation," she said in a statement.
The Trump administration has increasingly spoken of a "free and open Indo-Pacific," a catchphrase long favoured by Abe as he insists that all of Asia remain open to navigation and trade. Indian foreign ministry spokesman Raveesh Kumar on Twitter called the three-way meeting a "coming together of strategic partners."
Modi and Abe both met separately with Chinese President Xi Jinping. Trump was set to meet Xi on Saturday for talks focused on trade disputes.
China to boost India exports
China was looking to boost agricultural exports to India while increasing imports of rapeseed and soymeal, President Xi Jinping told Indian Prime Minister Narendra Modi on the sidelines of a G20 meeting on Friday.
Xi also indicated greater trade in the pharmaceuticals sector between China and India, foreign secretary Vijay Gokhale, who was travelling with Modi, said.
"On the economic side, President Xi Jinping referred to enhanced imports of rice and sugar from India and spoke of possibility of greater imports of soymeal and rapeseed," he said.
China's official Xinhua news agency cited Xi as telling Modi that relations were improving.
The two countries should expand bilateral trade and strengthen investment, Xinhua cited Xi as saying, without giving details.
India's commerce ministry and a six-member Chinese delegation signed an agreement on Wednesday allowing Beijing to inspect imports of Indian fish meal and fish oil in an effort to ease market access for exports of various farm products.
China's Ministry of Commerce told Reuters in a faxed statement on Friday that China was happy about the "constantly improving" investment environment in India with hopes to push for the resumption of Chinese dairy, apples and pears exports.
India banned the import of Chinese apples in 2017 after finding pesticides, while China restricted imports of Indian buffalo meat because of concern over foot and mouth disease.
Their bilateral trade reached $89.6 billion in 2017/18 with a deficit of $62.9 billion in China's favour.
UAE focuses on sustainable growth
Ahmed Ali Al Sayegh, Minister of State and Chairman of Abu Dhabi Global Market (ADGM), led a UAE delegation to the G20 Investor Forum in Buenos Aires.
Speaking at the forum, Ahmed Al Sayegh stressed that "the Government of the UAE, both at federal and emirate levels, has been the key driver of sustainability in the country, with the objective to ensure the sustainable use of its resources (such as water and agricultural land), to diversify its economy (minimising reliance on oil) and protect the quality of life of inhabitants."
"The UAE's Ministry of Climate Change and Environment has played an active leading role in implementing the SDGs - committing more than $840 million (Dh3.1 billion) to renewable energy in more than 30 countries. We launched the National Climate Change Plan 2017-2050 last year as the UAE's comprehensive framework to address the causes and impacts of climate change and prepare for the transition into a climate resilient green economy. Our target is to have 44 per cent of the UAE's energy usage come from renewable sources by 2050," he explained.
Source:
Khaleej Times
News Archive
Page 1 of 1