Market News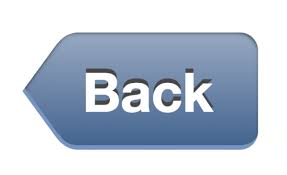 World Fisheries Day: A look at fisheries resources and fisher-folks of India
21 Nov 2018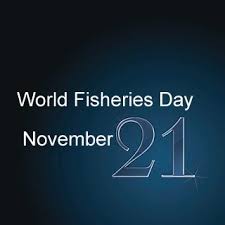 World Fisheries Day is celebrated every year on November 21 to highlight the importance of healthy oceans ecosystems and to ensure sustainable stocks of fisheries in the world. Fishing communities celebrate this day through rallies, workshops, public meetings, cultural dramas, exhibition, and music shows.
Fisher folks also demonstrate the importance of maintaining the fisheries of the world along with highlighting the problems like overfishing and mechanization. The day also explores moves towards finding solutions to the increasingly inter-connected problems that world is facing to follow the sustainable model.
Fisheries in India
Fisheries is an important sector in India that provides employment to millions of people apart from contributing to the food security of the country.
India has over 8,000 km of coastline, and an Exclusive Economic Zone (EEZ) of over 2 million sq km, and extensive freshwater resources. Thus, fisheries play a vital role in the economy of the country with the practice contributing about 1.07 per cent to the GDP (Gross Domestic Product).
Fisheries in India makes up to 5.3 per cent to agriculture and allied activities.
Inland fisheries
Inland fisheries is also a vital part of fisheries in India. India's freshwater resources consist of:
Rivers and canals (197,024 km)
Reservoirs (3.15 million hectares)
Ponds and tanks (235 million hectares)
Oxbow lakes and derelict waters (1.3 million hectares)
Brackishwaters (1.24 million hectares) and estuaries (0.29 million hectares)
The inland capture fish production has increased from 192,000 tonnes in 1950 to 781,846 tonnes in 2007.
Facts you should know about fisher-folk in India
According to the CMFRI Census 2010:
There are 3,288 marine fishing villages and 1,511 marine fish landing centres in 9 maritime states and 2 union territories
The total marine fisher-folk population was about 4 million comprising in 864,550 families
Nearly 61 per cent of the fishermen families were under the BPL category
The average family size was 4.63 and the overall sex ratio was 928 females per 1000 males
Almost 58 per cent of the fisher-folk were educated with different levels of education
About 38 per cent marine fisher-folk were engaged in active fishing with 85 per cent of them having full-time engagement
About 63.6 per cent of the fisher-folk were engaged in fishing and allied activities
Nearly 57 per cent of the fisher-folk engaged in fish seed collection were females and 43 per cent were males
Among the marine fishermen households nearly 76 per cent were Hindus, 15 per cent were Christians and 9 per cent were Muslims
The overall percentage of SC/ST among the marine fishermen households was 17 per cent.
Source:
India Today
News Archive
Page 1 of 1