Market News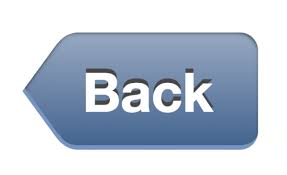 Call to blend tradition, science, business in fisheries
10 Nov 2018
The management of fisheries resources should follow an integrated approach, blending traditional knowledge and science with business principles, Chief Minister Pinarayi Vijayan said.
Speaking after inaugurating a conference of Fisheries Ministers from South Indian States at Central Marine Fisheries Research Institute (CMFRI) here on Saturday, he sought effective engagement of primary stakeholders and those engaged in ancillary activities to ensure that fishing was ecologically and economically sustainable. Fisheries governance should be improved to resolve conflicts between traditional and mechanised sectors.
Simultaneously, governments should provide legislative support to ensure that rights of traditional fishermen were secured and their livelihoods not adversely impacted by developmental activities.
Union and State governments should agree upon management policies for sustainable utilisation and management of living resources in the country's Exclusive Economic Zone (EEZ), Mr. Vijayan said.
Apart from catering to food and nutritional requirements of the population, the fisheries sector played an important role in trade and commerce and also provided employment and livelihood to coastal communities. After the declaration of the EEZ in 1976, the sea area available to India was estimated at 2.02 million sq km. With sovereign rights on the EEZ, India was also responsible for conserving, developing, and optimally harnessing marine resources in this area, he said.
The country had 9.90 lakh active fishermen, of which 33% were employed in the mechanised sector, 62% in the motorised sector, and 5% in the artesanal sector.
Sustainable principles
With regard to inshore waters, the emphasis had to be laid on maintaining the harvest at about the current levels of Maximum Sustainable Yield, with 'sustainability' and 'equity' as the key principles. Biodiversity conservation, area-specific management plans, protection of endangered and threatened species, measures for sustainable utilisation of resources, and creation of fish refugia through consultative processes were important.
Knowledge management could be done through real-time resource maps, weather forecasts etc. by making use of Information and Space Technology for the benefit of traditional fisherfolk. Marine fish resources were exhaustible and uncontrolled harvesting often led to depletion of resources, the CM said.
Kerala's initiatives
Referring to Kerala's initiatives in the sector, Mr. Vijayan said a plan was afoot to give emphasis to participatory management of fisheries resources, for which fisheries management councils at State, district, and village levels would be set up.
They would be having representation of fisherfolk too. The government also plans to introduce new schemes to enhance skills and capabilities of traditional fisherfolk, to undertake deep-sea fishing, for which liberal assistance from the Central government was required. It also had plans for modernisation of its indigenous deep-sea-fishing fleet through fishermen cooperatives and self-help groups, on-board training, and linkages to markets and export.
Stakeholders at the meeting said that Kerala was of the view that instead of a PPP model, traditional deep-sea fishermen should be trained and equipped to undertake deep-sea fishing through fisheries cooperatives. There should also be a ban on destructive fishing practices, since they had a devastating effect on fish stocks and on the marine environment. These included use of poison, dynamite, aggregating devices, lights, and pair trawling, apart from catching of juvenile fish, which was quite alarming.
Fisheries Ministers of Andhra Pradesh, Karnataka, Maharashtra, Goa, and Puducherry, and Fisheries Secretaries of Lakshadweep, Andaman and Nicobar Islands and a host of senior officials and scientists are participating in the conference.
They are expected to arrive at a consensus on implementation of conservation programmes.
Source:
The Hindu
News Archive
Page 1 of 1