Market News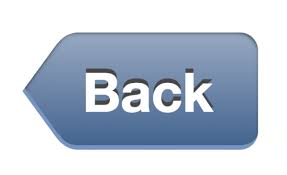 Supplies to US help offset fall in seafood exports to European Union
25 Oct 2018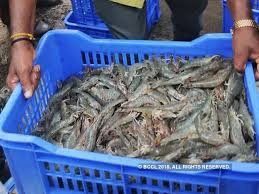 India's exports of seafood to the European Union are shrinking, in part due to tightened quality checks, but the impact of that on total shipments is offset by increased supplies to the US.
Until a decade ago, the EU bloc was the main buyer of Indian marine products, primarily shrimps, accounting for as much as 35% of the country's exports. That has now come down to just about 16%.
Seafood shipments to the US, meanwhile, have increased to 33% from just about 13%. With over a 31% share, Southeast Asia is the second largest buyer.
Frozen shrimps account for 70% of India's seafood shipments that touched Rs 45,000 crore in 2017-18.
The EU had raised the sampling of Indian consignments from 10% to 50% recently, which led to some rejections. "It is the uncertainty and the fear of rejection that is prompting the exporter to stop exporting to the EU. If one container is rejected the exporter stands to lose Rs 1 crore," said Alex K Ninan, managing partner of Baby Marine International, an exporter based in Kerala.
Rejection due to presence of antibiotics in the consignment could lead to blacklisting of the exporter.

The EU is currently meeting its shrimp requirement mostly from Ecuador and Argentina. "Ecuador maintains high standards of farming practice though they don't harvest big-size shrimps like in India. The landings of wild-caught red shrimp in Argentina have gone up significantly in recent times," said Kenny Thomas, managing director of Jinny Marine Traders of Gujarat.
India, meanwhile, has become the main shrimp supplier to the US.
"The US market has opened up and the Indian shrimp is well accepted there now. I feel the export to the US will go up further in the coming years," said Tara Ranjan Patnaik, vice president of the Seafood Exporters Association of India.
But oversupplies in the US had caused a price fall early this year. Though the prices have stabilised, traders are wary of price movements in future. This has also led Indian farmers to reduce shrimp production.
Meanwhile, the industry is working on improving the quality of Indian seafood supplies as that is a key factor affecting exports.
"The government and the industry are working towards zero antibiotic level in seafood export by educating farmers. We do not know when the US will start imposing strict standards. With the pesticide issue settled, our export to the EU could see a rise," said S Chandrasekhar, president of Society of Aquaculture Professionals.
Source:
The Economic Times
News Archive
Page 1 of 1