Market News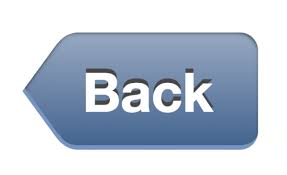 Indian shrimp exports to US likely to grow 15%
09 Oct 2018
Indian shrimp exports to the US are likely to be higher by 15-20% this year despite a decline in average price, traders said. Depreciation of the Indian rupee with respect to the dollar is likely to support the exporters against other competing origins.
In the first eight months of 2018, Indian shrimp exports to the US stood at 1,50,841 tonne, which is 17% more year-on-year. The export growth has slowed down and in August, it was only 13% year-on year growth at 25,888 tonne.
India was the largest exporter of frozen shrimp to the US in 2017 with 32% share after some south Asian producers like Thailand suffered due to diseases in fish farms.
While the first half of the year was not good for aquaculture farmers with prices declining sharply, the exports to the US market continued. Some of the Indian farmers did not seed their farms after incurring huge losses in the first quarter harvest when market prices plunged almost 60%.
"India is the top supplier to the US this year too and would continue. Exporters get Rs 8-10 more when compared to last year and this would support exports. Raw materials availability could have been a problem but I feel that new areas have come under shrimp farms," said Durai Murugan Balasubramanian, exporter and secretary, Shrimp Association Tamil Nadu (Pattukottai).
He feels that area under shrimp in India is not mapped accurately and farmers decide on seeding based on market price and export orders.
"Average price for vanammei shrimps has increased and 90% of the farmers will make profit this year on robust exports," he added.
Globefish, a division of Food and Agriculture Organisation (FAO), recently reported that Indian shrimp production is estimated to increase by 10% in 2018 provided the climate does not create major problems.
According to trade sources, Indian aquaculture production is estimated to touch a record 7 lakh tonne during the current fiscal and reach 1 million tonne by 2020. However, entry of new players and countries in the supply chain has led to a glut in the market with shrimp prices in free fall.
Source:
Financial Express
News Archive
Page 1 of 1