Market News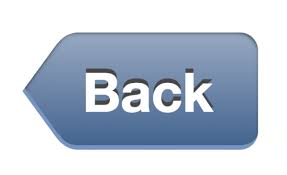 Fish quality testing lab to come up in West Godavari district
29 Sep 2018

Sri Venkateswara Veterinary University (SVVU) Vice-Chancellor Y Haribabu said on Friday that varsity will set up a quality testing lab for fishes and other aqua products at Undi village in West Godavari district.
The lab will come up at a cost of Rs 6 crore for the benefit of fish farmers. He made this announcement while addressing the participants of the one-day state-level workshop on 'Problems and prospects of fishery services in Andhra Pradesh-Way forward' at varsity seminar hall here on Friday.
The V-C stated farmers from the state need not send their fishes and other aqua products to Namakkal or Chennai in Tamil Nadu for lab tests once the lab at Undi is ready. The lab will be useful to know the impact of antibiotics on fishes, he said while expressing concern about fish farmers, who are facing trouble in exporting fishes. Haribabu mentioned fish research station will be ready for farmers very soon. At present, the installation of machinery is going on at Undi.
Earlier, SVVU Dean (Fisheries) Dr TV Ramana said varsity will provide technical support and training to fish farmers. Joint Director of Fisheries Shaik Mohammad has informed the workshop participants that most of the rural economy depends on fish production. He explained various initiatives taken up by the AP government in fisheries sector.
On the occasion, the V-C released a handbook on best practices in aqua in Telugu language. The handbook edited and printed by varsity Extension Department. SVVU Registrar Srinivas Rao, Director (Extension) Prof D Srinivasulu and other varsity officials were present. Farmers from Chittoor, Nellore, Kurnool, West Godavari, East Godavari, Visakhapatnam, Vizianagaram and Srikakulam have attended the workshop.
Source:
The Hans India
News Archive
Page 1 of 1