Market News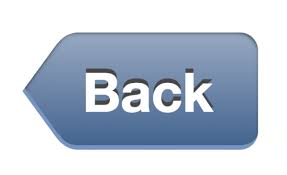 Infra facilities in Odisha to boost exports
21 Sep 2018
A seminar on "Export Awareness and Documentation" was organised by the Federation of Indian Exports Organisations (FIEO), Odisha Chapter in association with the North Orissa Chamber of Commerce and Industry and ICICI Bank here recently.
Assistant Commissioner of CGST, CE, Baleswar Range Kunal Kumar inaugurated the seminar as the chief guest, presided by FIEO Odisha head Ramesh Kumar Mohapatra who delivered the welcome address.
Odisha has a lot of potential of exporting various commodities like minerals and products in engineering, handicraft, textile, handloom and marine sectors.
The Odisha products have a separate identity in foreign market. Odisha performed exceptionally well in exports during 2016-17 by transacting business worth Rs 40,872 crore, a 114 per cent increase over the previous financial year, told the speakers.
All the infrastructural facilities like inland container depot, full-fledged air cargo terminal at Bhubaneswar and international cargo terminal at Paradip will increase the potentiality of exports from the State, full- fledged testing aboratory set up by MPEDA and EIA also help the exporters to test their products, they said.
Regional Head, ICICI Bank, Bhubaneswar Satya N Padhi, Branch Head, ECGC Limited SK Jena and Regional Head, ICICI Bank, Balasore Dillip Kumar Mohapatra spoke on various technical aspect like the rules and regulations
Related to different Government authorities like Customs and GST, Commercial Taxes, Directorate General of Foreign Trade, Export Credit Guarantee Corporation of India Limited (ECGC) and Plant and Quarantine to guide them for handling their business hassle free, apart from creating awareness among potential exporters. Senior officials from the FIEO and the ICICI Bank interacted with the participants and replied on doubts asked by the participants.
NOCCI secretary Harish Patel offered a vote of thanks.
Source:
The Pioneer
News Archive
Page 1 of 1