Market News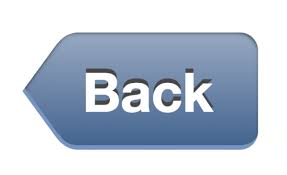 Formalin-fish ban: Exports from Andhra Pradesh to Assam normalise
03 Sep 2018
Trade relations are on the verge of becoming normal with Assam with 260 consignments of fish being sent to the State, after the formalin-fish ban controversy, since July 7. As TNIE reported, from 92 consignments sent till August 10, the number has increased to 260 till date, auguring well for Andhra Pradesh's fish trade with Assam.
However, trade relations with Nagaland, Meghalaya, and Tripura are still frosty with the number of consignments remaining below 20, and showing no sign of increasing.
After negotiations through a number of communiques since July, there has been a positive response from Assam and the demand for consignments has increased. But Nagaland, Tripura, and Meghalaya have asked for a meagre supply with the caveat that the fish be examined by quality assurance teams.
The teams would comprise officials of Food Safety and Standards Authority of India, Animal Husbandry department, and the Fisheries Department.
K Seetha Ramaraju, Additional Director, Fisheries department, said, "We have constituted one team each in Narayanapuram and Unguturu of West Godavari and one in Kaikaluru of Krishna district."
"Chief Minister Chandrababu Naidu and several government officials have written letters to the north eastern states. Though Assam has warmed up to our overtures, the other states have not."
"However, they have told us to send quality assurance teams to their states and we have complied."
They said that they might gradually lift the ban if they are satisfied with the quality, he said.
When asked if aqua farmers were affected due to the ban, he said that fish was stocked up and it will not be spoilt for a long time.
He added that most of the supply has been directed to other states by negotiating bigger deals and that was the reason why there had been 'no uproar in the aqua farming community.'
Regarding the media reports on the introduction of a new preservative using unrefined sugar and jaggery, Sitarama Raju said there was no movement on the proposal yet, and The Central Institute of Fisheries Education was working to bring about introduction of the new preservative.
Source:
The New Indian Express
News Archive
Page 1 of 1