Market News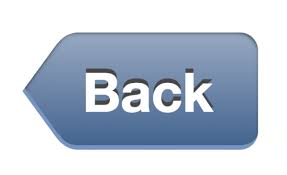 Seafood exports may hit all-time high of $6 bn on strong volumes: MPEDA
14 Jun 2018
Marine exports from India are likely to cross $6 billion during 2017-18, with volumes reaching 1.27 million tonnes.
The official figures in exports are yet to be declared by the Marine Products Export Development Authority (MPEDA).
India exported seafood worth $5.64 billion during April-January of 2017-18, up 13.27 per cent from $4.98 billion a year ago.
"Marine exports from India are expected to touch an all-time high of more than $6 billion, with volumes reaching a record 1.27 million tonnes. Newer initiatives in aquaculture, such as AQF (Aquatic Quarantine Facility) expansion, will be key to achieving the target of $10 billion in marine exports by 2022," A Jayathilak, Chairman, MPEDA said at the foundation stone laying of the Phase-IV expansion of the AQF at Neelangarai in Chennai.
Tarun Shridhar, secretary, Department of Animal Husbandry, Dairying and Fisheries was present on the occasion.
MPEDA's move to expand its AQF for imported Pacific White Shrimp (L vannamei) is expected to increase shrimp farming production in the country by 0.3-0.35 million tonnes a year and generate higher revenues from seafood exports.
L vannamei, also known as white leg shrimp or king prawn, is an exotic species widely in demand in US, Europe and other global markets. Its brood stocks are imported mainly from the US and the AQF at Neelankarai was set up in 2009 to facilitate a regulated mode of introduction of this non-native species into India.
The AQF, which is set up by the Rajiv Gandhi Centre of Aquaculture (RGCA), the research and development arm of the MPEDA, will have six cubicles, three receiving areas and one packing area including one fumigation room, at the extended facility.
The additional capacity will help to quarantine up to 1,23,750 brooders per annum.
The Ministry of Agriculture has given funds to the AQF as part of the "Blue Revolution" to prioritise and promote aquaculture in India. It will help farming of L vannamei in other potential states, such as Gujarat, Odisha, Maharashtra and Kerala, Shridhar said.
Source:
Business Standard
News Archive
Page 1 of 1