Market News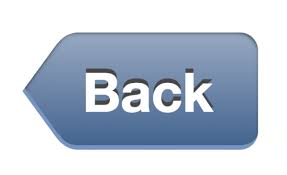 There Can't Be Wholesale Killing Of Sharks: Kerala HC Upholds Central Govt Notification Banning Export Of Shark Fins Of All Species
12 Jun 2018
The Kerala High Court has upheld the Central Government notification that banned the export of shark fins and observed that there cannot be 'wholesale killing of sharks' to cater to the needs of negligible consumers.
A division bench headed by then Chief Justice Antony Dominic upheld the single bench order that dismissed the challenge against a 2015 notification issued by the Ministry of Commerce and Industry, Central Government, prohibiting the export of fins of all species of shark
The ban on catching of all species of shark in India, treating it as an endangered animal, was first introduced in 2001 and later in the same year it was relaxed because of widespread protests, especially from the fishermen communities. It was re-imposed in 2015 banning the export of all shark fins, of whatever species.
Marine Finns, a marine produce exporter, had challenged the ban contending that it affects its fundamental right to trade as it cannot buy shark fins from fishermen in the local market due to the ban imposed. The single bench of Justice A Muhamed Mustaque dismissed the writ petition observing that there is no scope to sit upon the wisdom of the policy-making and that the Central Government has taken into account the relevant factors before re-introducing total prohibition.
Upholding the notification, Justice Dama Seshadri Naidu, in his judgment observed: "Granted, India may not have, at any stage, indulged in shark finning or killing sharks in a genocidal proportion. But environmental protection, the preservation of flora and fauna, and the maintenance of ecological balance demand zero-tolerance."
It was further observed: "We cannot say the Government is insensitive to the demands of those who rely on fishing. Nor has it adopted an alarmist approach. First, the Government imposed a total ban by a notification, dated 11.7.2001; later it modified it: the revised notification, dated 05.12.2001. The export of only nine species of shark and ray was banned. After a gap of over 13 years, the Government re-introduced a total prohibition, once again. The reasons for the ban on reintroduction are apparent. In high seas, it is impossible for the fisherman to identify one species of shark or ray from another."
The court further observed that the notification does not prohibit hunting of shark for domestic consumption, though it bans export of shark fins. It opined: "Shark meat, we must acknowledge, is no staple food for Indians. Even among the fish consumers, those that prefer shark meat are minuscule. So, to cater to the needs of such negligible consumers, there cannot be the wholesale killing of sharks. The culprit is finning, and the result is the species thinning, to the extent of disappearing—almost."...




Source:
LiveLaw.in
News Archive
Page 1 of 1