Market News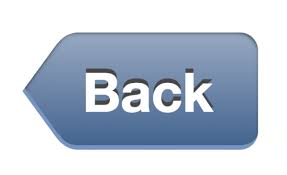 Fish production boost-Bihar
03 Apr 2018
Bihar produced 25,000 metric tonnes of fish more in 2017-18 than the previous fiscal.

According to state fisheries directorate data, the state produced 5.35 lakh metric tonnes of fish till February 2018, while the figure for 2016-17 was 5.10 lakh metric tonnes.

"We are hoping to cross 5.5 lakh metric tonnes in 2018-19, which is quite encouraging," said a senior official in the
directorate.

Bihar, which has 93,000 hectares of ponds, 9,000 hectares of oxbow lakes, 9.41 lakh hectares of chaur (low) lands which remain submerged in water for six to seven months in a year, 26,000 hectares of reservoir and 3,200 km of rivers, still depends on supply from other states to meet its local annual demand of 6.42 lakh metric tonnes of fish.

The per capita annual consumption of fish in Bihar is 7.7 kg per person, less than the national average of 10 kg and the Indian council of medical research-recommended 11.2 kg.

The state government, in its third agricultural roadmap released in November last year, has set a fish production target of 8.02 lakh metric tonnes by the end of 2021-22.

One of the most important contributors the production growth in 2017-18, the fisheries directorate said, "has been farming of Pangasius fish (best known as basa) which has picked up in the districts of Kaimur, Rohtas, Aurangabad, Nalanda, parts of Patna, Gopalganj, Siwan, Saran, Muzaffarpur and Samastipur".

The production cost for Pangasius — which is fast replacing bekti as the fish of choice for restaurants and eateries — is around Rs 60 per kg and the farmers get a market price of Rs 100 to 110 per kg.
Pangasius fish culture also gives better productivity level. Against around 3 tonnes of production in one hectare of waterbody in case of farming of Indian carps such as rohu, basa gives 20 tonnes to 40 tonnes per hectare.

Also, the official said, availability of quality seeds due to good production by local hatcheries is contributing to the growth story.

Against its annual requirement of 900 million fingerlings, the 153 hatcheries of the state supplied 400 million fingerlings in 2017-18 up from 382million fingerlings from 142 hatcheries in 2016-17.

"We have 18 more hatcheries in the pipeline which are likely to become functional by June this year," the official said.

The official also said that gradually — thanks to government efforts — farmers of the state are shifting from capture fisheries to feed-based fisheries, which was helping in enhancing the productivity of the water bodies.
Source:
The Telegraph
News Archive
Page 1 of 1