Market News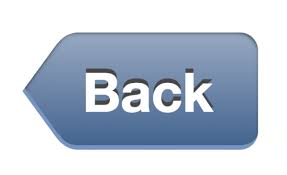 VPT No 1 in marine exports: Union Minister
15 Mar 2018
Realising the immense scope for development of fisheries and aquaculture, the Central government has been according top priority for further development of Visakhapatnam Port in marine exports.
The VPT is presently number one port among the top 10 major ports in the country. The Centre has decided to take up several development works in future and several works already initiated, Minister of State for Commerce and Industry CR Chaudhary said in Parliament.
The minister also said that the government revamped all the Central plans on fisheries sector and formulated an umbrella scheme called 'Blue Revolution: Integrated Development and Management of Fisheries.
The aim of this scheme is to provide focused attention for development and management of the fisheries sector with specific objective of enhancing both fish production and productivity from aquaculture and fisheries resources of the inland and marine fisheries sector, including deep sea fishing.
While responding to Rajya Sabha member V Viziasai Reddy on Wednesday, the minister said that MPEDA has submitted an action plan to enhance production and export of marine products from Visakhapatnam.
The MPEDA already submitted an action plan to Andhra Pradesh government for development of export oriented fisheries in the state which includes Visakhapatnam.
Developing clusters of aquaculture farms by organising farmers to go for joint farming, establishing Seafood Park at Vishakhapatnam, upgrading of fishing harbours, along with dredging of area around fishing harbour at Vishakhapatnam, farm and hatchery levels training in Vishakhapatnam to train technical force comprising both the government and private, implementation of better management practices and extension training for state fisheries officials and lab technicians are a few vital points in the action plan, the minister informed the House.
When Vijayasai Reddy asked about the ranking to the ports in the marine exports, the minister said that Vishakhapatnam Port is in the first rank in the marine exports followed by Kochi, Kolkata, Pipavav, Mumbai, Krishnapatnam, Tuticorin, Chennai, Mangalore and Goa.
Source:
The Hans India
News Archive
Page 1 of 1