Market News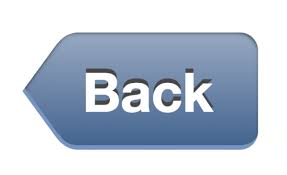 Govt to prepare roadmap to double marine exports: Prabhu
27 Jan 2018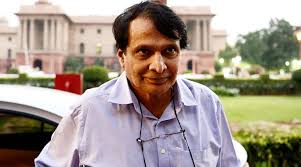 Union Minister for Commerce and Industry Suresh Prabhu today said the government will, in the next three months, prepare a comprehensive roadmap to double marine products exports in the next few years.
Speaking at the 21stIndia International Seafood Show here, he said that measures to strengthen aquaculture production in states, potential collaborations, marketing and integration of supply chains would be taken.
He said that the Marine Products Export Development Authority (MPEDA) and the Seafood Exporters Association of India (SEAI)would be asked to come up with a detailed strategy in the next three months and facilitate its immediate implementation.
Prabhu added that inland fishery was a priority area for the government and the aim was to create a system for 13 coastal states to work together for aquaculture development."Aquaculture is not just the biggest employment generator in the seafood sector, it is also helping us use land that is not fit for any other purpose, for example brackish water lands.
We will try and systematically map all such regions using satellite imagery in the next few months and identify potential areas for development of aquaculture," he said.
He said that his ministry would work with states to make sure they are able to optimally use these lands and take advantage of their export potential."The government also proposes to create 10 marketing offices around the world to promote and create brand equity for Indian products. Exporters also need to revisit the marketing of their products in a changing world," Prabhu said.
He added that marketing today was not just about selling one's ware but attention needed to be given to the quality, packaging and shelf life of the products.
Prabhu said he had been encouraging companies in high potential markets such as Korea and Japan to explore joint ventures with Indian partners for value-added marine products.
In 2016-17 India has exported 11,34,948 million tonnes of seafood, principally frozen shrimp and frozen fish, worth 37,870.90 crores and provisional export figures for April-November 2017 have shown an increase of 18.72 per cent and 15.16 per cent respectively in quantity and value (in US dollars) of seafood exports.
MPEDA Chairman Dr A Jayathilak noted that steps were need to bridge the wide gap in aquaculture development along the east and west coasts."Currently 70 per cent of aquaculture is concentrated in the east Coast. If we can establish similar systems along the west coast, we could even look at seafood exports of Rs 100,000 crores in the near future," Jayathilak said.
He added that the marine products industry was one which bucked global recessionary trends over the years to register consistent growth and touched close to 20 per cent growth annually in the past couple of years.
Prabhu also presented MPEDA's annual awards to companies for registering outstanding growth.
Source:
Business Standard
News Archive
Page 1 of 1