Market News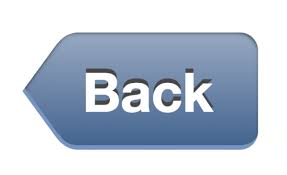 Government Schemes Designed to Promote Farmer Incomes: Minister of Agriculture and Farmers' Welfare
06 Nov 2017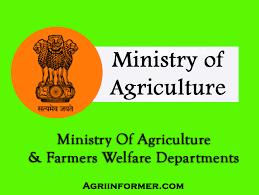 The budget allocation for agriculture has increased dramatically, said Mr Radha Mohan Singh, Hon'ble Minister of Agriculture and Farmers' Welfare, at the ongoing World Food India 2017. The Minister highlighted increase in integrated farming, including in single hectare plots.
To give impetus to the agrarian economy and food processing industry, the Government has launched the Pradhan Mantri Kisan SAMPADA Yojana for modern infrastructure with efficient supply chain management from farms to retailers, added the Minister. The Rashtriya Gokul Mission was launched to promote the conservation of indigenous breeds through professional management and superior nutrition. To boost the fisheries sector, the Minister mentioned the Deep Fishing scheme for financial assistance to farmers to convert their boats to deep sea liners.
Sadhvi Niranjan Jyoti, Hon'ble Minister of State for Food Processing Industries, noted that there is an increased belief about India's progress in the rest of the world. The Government has taken revolutionary steps in promoting farmer's welfare.
Mr Devendra Chaudhry, Secretary, Department of Animal Husbandry, Dairying and Fisheries, Ministry of Agriculture and Farmer's Welfare, stressed that there has been steady growth in fishery, diary and milk production industries. They also provide stable income for the farmers with livestock contributing 26 percent of rural household incomes of the poor. The second white revolution should be aimed at increasing the productivity of cattle, he said. Some of the challenges are the low productivity and the lack of proper utilization of reservoirs for fishermen.
In the Fruits and Vegetables sector, Mr Piruz Khambatta, Chairman, CII National Food Processing Committee and Chairman & Managing Director, Rasna said that both Make in India and Doubling Farmers income can be done by the Food Processing Industry. Dr A K Singh, Deputy Director General - Horticulture, Indian Council of Agriculture Research, pointed out that India should engage itself in quality seed production and is expected to have surplus production in this sector.
Mr Suresh Narayan, Chairman & Managing Director, Nestle India Ltd. said that Nestle has brought science, technology and nutrition in India and there are different opportunities for the diary sector. India's per capita consumption of milk is rising and that milk can be fortified with vitamins thereby increasing its nutritional value.
Mr Arabind Das, Chief Operating Officer, Godrej Tyson Foods Ltd. said that processing in the poultry industry has started picking up in scale and that it was an environment friendly industry. The other speakers of the Poultry industry observed that the per capita consumption of egg is growing and the industry has absorbed cost increases in feed prices. Mr Venkat Rao, Director, Nekkanti Sea Foods, said that opportunities exist in the shrimp sector. While there are challenges in terms of traceability, India is cost competitive compared to other nations. Skill development is a major area that needs attention, he added.
Source:
Business Standard
News Archive
Page 1 of 1