Market News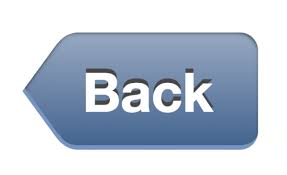 Bangladesh bets big on UAE trade.
24 May 2017
Bangladesh is keen to boost bilateral trade with the UAE from the existing $1 billion to $5 billion in the next three to four years, its top diplomat says.
Muhammad Imran, ambassador of Bangladesh to the UAE, said his country is one of the fastest growing nations in South Asia sustaining six per cent plus growth rate annually despite a slowdown in global economy. It offers good investment opportunities in one of the most populous countries of the region with 160 million inhabitants, he added.
"We are exploring new avenues to expand existing bilateral trade relations between the two countries. There is huge scope to increase this trade volume in years to come due to new initiatives to be introduced soon," Imran told Khaleej Times on the sidelines of a seminar in Dubai.
Elaborating one of the initiatives, he said Bangladesh is planning to host a single country exhibition in the UAE to promote its products in the region.
"Major Bangladeshi firms will be participating in this single country exhibition, which is expected later this year," he said, adding that Bangladeshi companies have regularly been participating in expos such as Gitex, Gulfood and the Dubai Shopping Festival, among others.
"Bangladeshi businessmen can't even get a visit visa to explore the tremendous possibilities of the UAE as a gateway to serve two billion consumers in the Middle East, Africa and Central Asia. Besides, the absence of a direct shipping line makes our products less price competitive. A direct shipping line could reduce the shipment time by half and reduce the price of goods," he said.
"Bangladesh is an emerging economy and most of our products are exported to the United States and European Union - much far away than the UAE. Governments of both the countries could look into these issues that would unlock a great potential for economic growth," he added.
Raana Hasnat Hijazi, partner at Digital Daya, said UAE-Bangladesh trade has a very high potential for growth as the level of bilateral trade is still quite low.
"The United States and European Union are Bangladesh's largest export markets dominated by readymade garments because of the high demand there. It's time Bangladeshi exporters focus on the Middle East and start using the UAE as a gateway," she added.
Balance of trade
Bangladesh concluded a General Trade Agreement with the UAE in 1984 and since then bilateral trade has been sustaining an upward trend. At present, the two-way trade stands firm at the $1 billion mark but has potential to increase manifold in line with the government's policy to explore new trade options.
The ambassador said balance of trade is hugely tilted in favour of the UAE, which imported goods worth $300 million annually and exported crude oil and other petroleum products worth $700 million per annum.
The major exports of Bangladesh to the UAE are readymade garments, woven and knitwear, vegetables, frozen fish, jute yarn and twine, home textiles and textile fabrics, fruit juices, tea in packets, spices, stainless steel ware, melamine tableware, electronics, cables and jute products, among others.
Some vegetable products, plastic articles, cotton and cotton yarn, fabrics, iron, steel and its products, electrical machinery and equipment are also re-exported from the UAE to Bangladesh.
"With 3.5 million tonnes of fish production, Bangladesh is the fourth largest producer in the world. It is also fourth major rice producer after China, India and Indonesia," he said.
Imran further said that Bangladesh has a promising growth outlook due to positive economic indicators. "We have a good growth prospects in the years to come," he said.
The Bangladesh Bureau of Statistics, the country's official statistics agency, estimated that economic output will grow by 7.24 per cent in fiscal year 2016-17. It also estimates the country's per capita income will increase to $1,602 at the end of the current fiscal year ending on June 30, up 9.4 per cent from $1,465 a year ago.
An estimated 700,000 to 800,000 Bangladeshi expats are working in the UAE, both in the skilled and unskilled sector. Media reports suggest that a five-year ban preventing Bangladeshi citizens from seeking work in the UAE could soon be lifted due to increased construction labour needs for Expo 2020 projects. More Bangladeshi workers in the UAE will help generate additional remittances, which currently stand at approximately $16 billion annually.
Investment options
Imran said both the countries have ample opportunities to further boost bilateral trade relations and investments. The UAE is one of the major foreign investors in Bangladesh with nearly $3 billion investment in the country.
"Power sector is one of the potential sectors for investment in the country. The government is keen to boost present installed power generation capacity of 16,000 megawatts to 39,000 megawatts by 2030," he said.
"We are investing $4 billion in these mega projects from our own resources," he said, adding that a plan is on the cards to develop 100 SEZs and eight high-tech parks in the country in the next 15 years.
"Bangladesh is a role model for socio-economic prosperity by investing in key sectors like agriculture, industry, health, education, ICT and infrastructure," he said.
Dr Rafique Ahammed, Bangladesh Commercial Counsellor to the UAE, said the UAE-Bangladesh trade relationship has a high potential for growth as Bangladesh's exports are growing and have crossed $33 billion in recent years, mostly dominated by readymade garments exports to the US and countries within the European Union, the biggest export markets. However, foodstuff dominates the country's exports to the UAE and are growing.
"Bilateral trade between the two countries could be accelerated if a direct shipping line between Dubai and Chittagong port is established - that will significantly reduce the transportation time and cost and make Bangladeshi products more competitive in price. Besides, an ease in visit visa restriction will help more Bangladeshi businessmen explore the UAE market - that could boost the local economy as well," he said.
Source:
www.khaleejtimes.com
News Archive
Page 1 of 1