Market News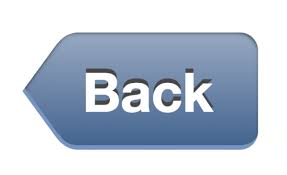 State Faces Annual Shortage Of 22,000 MT Of Fish
18 May 2017
SHILLONG: There is a shortage of 22,000 metric tonnes of fish in the State per year which exposes the tardy implementation of the Meghalaya State Aqua Culture Mission.
The shortage was revealed by the State fishery officials during a meeting convened by the State Planning Board on Wednesday and attended by stakeholders who maintain fish sanctuaries.
There are as many as 56 community fish sanctuaries in the State.
The co-chairman of Meghalaya State Planning Board, John F Kharshiing, who chaired the meeting, said while the demand for fish per annum is 30,000 metric tonnes (MT), production is only 8,000 MT and hence, 22,000 MT of fish is imported, especially from Andhra Pradesh.
"If we roughly calculate, over Rs 440 crore is going out from the State annually for import of fish," Kharshiing said.
He said Iewduh (Bara Bazar) alone needs 15 MT of fish daily, according to official data.
Kharshiing said during the visit of a delegation of the State Planning Board to West Jaintia Hills, it was found that fish consumption in the district is 1,770 MT annually while production in the district is only 408 MT, leaving a shortage of 1,362 MT.
During the meeting, the fish pond owners raised questions as to whether it is safe to consume fish imported from Andhra Pradesh as trucks take 18 to 21 days to reach Meghalaya.
"The fish farmers also wanted to know whether any chemical preservatives were used. But we presume that ice is used to preserve the fish for many days," Kharshiing said.
According to Kharshiing, in this context, the Fisheries Department officials informed that fish farmers can explore selling live fish in the market even if it is at a premium rate.
Earlier, the Fisheries Department had a meeting with fish traders in the city in this regard.
"We also need to find a linkage from the fish ponds scattered in parts of the State to the nearby markets as farmers are not being able to sell the local varieties without marketing facilities," Kharshiing said.
On the much hyped Aqua Culture Mission, Kharshiing claimed that some progress has been made as there is a rise in fish production compared to the past.
However, critics have pointed out that ever since the Mission was launched in 2012, the government had proclaimed about attaining self sufficiency in fish production, but in vain.
Source:
www.theshillongtimes.com
News Archive
Page 1 of 1