Market News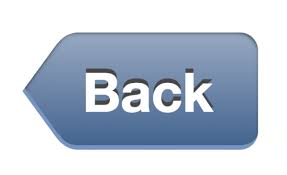 Indian Shrimp Exporters Say 5% Strengthening of Rupee Hurting Profitability of US Shrimp Sales
26 Apr 2017
Indian shrimp exporters say a stronger rupee against the US dollar is hurting profits on shrimp sales to the US market. At the present exchange rate, Indian exporters are reportedly incurring losses on each consignment they ship. Since the beginning of 2017, the Indian rupee has appreciated more than five percent against the US dollar. "The net realization for each sale has come down. It will proportionately impact the raw material prices. We are incurring losses," said Tara Patnaik, chairman of Falcon Marine Exports Ltd, a major Indian shrimp and seafood exporter.
President Donald Trump is expected to sign an executive order that will instruct Secretary of the Interior Ryan Zinke to engage in a sweeping review of many national monuments created by presidential proclamation since 1996. The review will evaluate more than 100,000 acres to see whether local communities should be given additional input into their scope and restrictions. An estimated 24-40 monuments are likely to come under review. "When you designate a monument, the local community should have a voice," Zinke said, adding that the economic impact on miners, loggers and fishermen should be taken into account.
In other news, the Gulf of Maine Research Insitute has discontinued its annual forecast of lobster landings. The GMRI said it is dropping the forecast because of criticism from Maine's lobster industry about the report's timing and accuracy, and its effect on lobster prices.
Meanwhile, Cozy Harbor Seafood of Portland, Maine, which has spent years developing an export program to Europe, saw some of its efforts pay off this year wth two Seafood Excellence awards reports John Sackton from Brussels. Cozy Harbor entered three lobster products, a split tail, a whole tail, and lobster meat, which are flash frozen with nitrogen and packed in colorful sleeves. The lobster meat pack, which is a tamper-proof cup with a full-color sleeve, won the best retail product. The company also won a special prize for best seafood product line, which included its lobster meat cup, and the two packs of lobster tails.
Finally, an arbitrater for the World Trade Organization ruled in favor of Mexico over its dispute of the US's dolphin-safe tuna labeling laws. The decision allows Mexico to impose $163 million in annual sanctions against the US. This decision ends a seven-year battle between Mexico and the US over dolphin-safe tuna labeling laws. Mexico said the US law created an unfair trade barrier on Mexican-caught canned tuna shipments sent to the US market.
Source:
SEAFOODNEWS.COM
News Archive
Page 1 of 1