Market News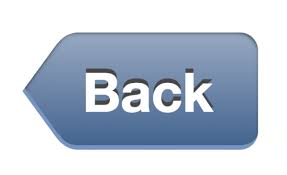 Seafood exporters say something's fishy as EU steps up inspections
06 Apr 2017
In what appears to be a case of a non-tariff barrier being imposed on shrimp exports from India, the European Union (EU) recently made it mandatory for 50 per cent of each consignment to be tested, against the earlier 10 per cent. Indeed, some in the seafood industry believe the move is aimed at arm-twisting India into making some trade concessions to the EU.
"There is no justifiable reason for increasing the EU import-surveillance norms. Normally, such measures are taken when frequency of rejections is on the rise. However, there are no such reports," Norbert Karikkassery, President, Seafood Exporters Association of India (SEAI) — Kerala Region, told BusinessLine.
"The trade feels that the measures adopted by the EU on Indian shrimp exports are a pressure tactic to obtain some benefits from India for EU trade," he said.
The total value of India's shrimp exports in 2015-16 was a little over $3 billion (about ?20,000 crore). Of this, the European Union accounted for $970 million (about ?6,300 crore)
The EU is the third-largest market for overall seafood exports from India after the US and South-East Asia, accounting for 20.71 per cent of the export value in dollar terms. Quantity-wise, it is the second largest destination, taking up 19.70 per cent of the 945,892 tonnes of seafood exported from the country in 2015-16.
According to Karikkassery, the enforcement of stricter protocols to check the quality of seafood has forced marine processing units to invest around ?8 crore in setting up new testing equipment.
Echoing his view, Abraham Tharakan, a former SEAI national president, said there is no logic behind the restrictions and they would impose an added cost on exporters. "We are a competing country and our rejections are much lower than China, Indonesia and Thailand. It seems to be a trade negotiation tactic to receive some concessions," said Tharakan.
Not just seafood
The seafood industry is not the only one that has been at the receiving end of EU's non-tariff measures. Indian exports of food items, including fruits, vegetables and cereals, have also been facing challenges in the EU market due to its stringent quality requirements and oft-changing standards.
For instance, the Commerce Ministry is currently trying to convince the EU not to bring down the tolerance level for tricyclazole, a chemical used in India to treat rice, insisting that the move is unwarranted and could significantly hit India's export of Basmati to the bloc.
"The tolerance level for this fungicide in Japan and the US is much higher than what the EU has in mind (a default level of 0.01 parts per million). The standards set by the EU for food products are often tougher than what could be justified scientifically," a government official told BusinessLine.
The 28-member EU bloc recently lifted a ban on import of bitter gourd, egg plant, snake gourd and taro leaves three years after imposing it. Although India had immediately taken steps to address concerns around fruit flies and other pests in a few consignments, the EU took its time withdrawing the ban.
Govt certification
On its part, the seafood industry is working with the government to find a solution. Ironically, all consignments are exported after being tested in government labs and getting a clearance certificate.
"So, the government has to take equal responsibility along with other stakeholders, if any consignment is detained with any forbidden substance. The government needs to upgrade the testing infrastructure in its labs," said Kamlesh Gupta, CMD of WestCoast Group, a prominent seafood exporter.
However, A Jayathilak, Chairman, Marine Products Export Development Authority, said that campaigns/awareness programmes at the producer level have been intensified to encourage producers to follow better management practices.
The Andhra Pradesh government, for instance, has initiated efforts to curtail the use of banned substances at the producer level by constituting district- and State-level committees. The Centre has urged other coastal States to take similar action.
As part of its efforts to ensure traceability of marketed products at the root level, MPEDA has initiated actionfor enrolment of all shrimp farms by the year-end, Jayathilak added.
Source:
thehindubusinessline
News Archive
Page 1 of 1