Market News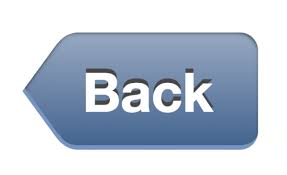 MPEDA LAUNCHES PROJECT TO PROVIDE SEEDS TO AQUA FARMER
17 Mar 2017
Kochi, March 16 : The Marine Products Export Development Authority (MPEDA) on Thursday launched a Self Sufficiency Project (SSP) at its Hatchery and Training Complex near here. The move is aimed to help aqua farmers export their produce in international markets and meet stringent quality norms.

Under this project, nursery rearing facilities for genetically improved farmed tilapia (GIFT) seeds have been set up for supply of quality seeds to the aqua farmers.

Union Commerce Secretary Rita Teaotia, while inaugurating the SSP, said there was an imperative need to provide the best products, as competition from other countries was increasing.

"Every single aspect of the product, which is going to the international markets, has to be of best quality. This is the message that has to go to everyone along the value chain and not just the exporters. Good practices and ensuring the quality should be the cardinal principles," said Teaotia.

"Instead of classifying the product quality standards for the European Union, the U.S. or Japan, we should be able to export best quality products to every country. I believe it is time for us to actually understand that every single country in the world deserves the outstanding quality from us. This will raise our reputation globally," she noted.

MPEDA Chairman A. Jayathilak said plans were also afoot to expand the nursery rearing facilities for other species, such as seabass, mangrove crab and vannamei shrimp.

"This will ensure quality seed material to the aqua farmers, so that the supply of exportable variety of finfish and shellfish gets a huge boost. It will also create more livelihood opportunities for the stakeholders," said the Chairman.

Teaotia also inaugurated the online business exchange platform, the "Fish Exchange Portal", developed by the MPEDA for export of seafood from the country.

The portal, a "one-stop shop" for the entire gamut of trade needs, would facilitate the buyers across the globe to interact and source seafood from the exporters registered with the MPEDA.
Source:
http://www.suryaa.com
News Archive
Page 1 of 1